Crush Barcelona, Wu Lei opens a new chapter for Chinese football in 2020?
09:51 - January 05, 2020 (GMT+8)
Winger Wu Lei proved that Chinese football players could play well in European football by scoring the deciding goal for Espanyol in the match against Barcelona.
In the Barcelonian Derby, despite scoring the opening goal, Espanyol was lead by Barcelona in the second half after conceding back-to-back goals. Luckily, the late goal of Wu Lei at the 88th minute equalized the score, helping them gain one point.
Although a draw could not help Espanyol escape from the bottom position in the La Liga table, it would encourage them to improve the performance in the following matches.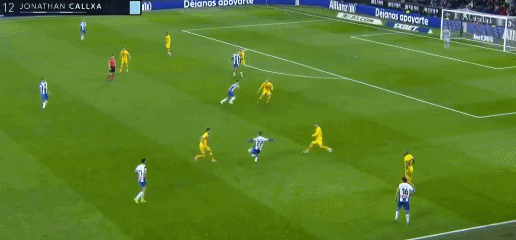 In terms of Wu Lei, he was not included in the starting lineup against Barcelona, substituting Oscar Melendo at the 74th minute. However, it did not affect his performance when he scored the 9th goal for Espanyol after one year of joining the Spanish club.
Wu Lei proved that Chinese players could play in the top leagues in Europe. In the past, manager Ole Gunnar Solskjaer also appraised Wu Lei, saying he would play well at the English Premier League.
Wu Lei's goal may be a good sign for him and Chinese football in 2020. Last year, he witnessed a dark chapter in the history of the China national football team.
They repeatedly lost at the main competitions, which made Marcello Lippi decide to resign the managerial role. As a result, the Chinese Football Association (CFA) managed to look for a new head coach, who would be Li Tie, the former player of the English club Everton.