Overcome the naturalized player Elkeson, Wu Lei wins Chinese Golden Ball Award
14:55 - January 18, 2020 (GMT+8)
The winger Wu Lei became the Chinese Footballer of the Year thanks to the performance in La Liga club Espanyol.
Today, CFA released an announcement, confirming that Wu Lei would receive the 2019 Chinese Golden Ball Award. He overcame many teammates in the national football team, including the naturalized player Elkeson (Ai Kesen) to win that title.
Currently, Wu Lei is the only Chinese football player who is playing in five major European leagues, which means he is the best among his fellow countrymen.
Moreover, he recently impressed Chinese football fans by scoring a goal in the match against Barcelona, proving his improvement after playing football in Spain for one year.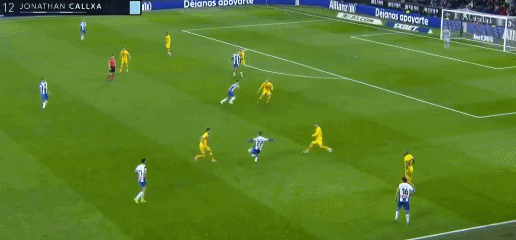 In terms of Espanyol, at the moment they need players as Wu Lei to help them escape from the relegation zone. In other words, Wu Lei is the only hope for Chinese football at the moment, after the national team witnessed a disappointing year.
They had bad results in the World Cup qualification round, drawing against the Philippines before losing Syria, which made Marcello Lippi decide to resign from the managerial role.
A few days ago, the China U23 team also had the worst performance in recent years, being eliminated in the AFC U23 Championship by 3 consecutive defeats, scoring no goals.
One year before Lippi's resignation, Guus Hiddink was sack from the head coach of China U23 team.