JOKE: Chinese defender believes he can deter Wu Lei from scoring against Barcelona
10:29 - January 06, 2020 (GMT+8)
Guangzhou Evergrande defender Feng Xiaoting said that if he had played for Barcelona, he would have deterred Wu Lei from scoring the wonderful goal against Los Blaugrana.
At 34, Feng Xiaoting had played football abroad for 2 years, joining the Korean club Daegu FC and Jeonbuk Hyundai Motors. However, he did not have many chances to play regularly at the starting line-up, which made him decide to return the Chinese Super League.
Moreover, Feng Xiaoting has never played in Europe, but he thought that he had the capability to compete at the highest competitions.
"If I had been in Barcelona squad in the match against Espanyol, I would have managed to deter Wu Lei from scoring the goal at late minutes", said Feng Xiaoting.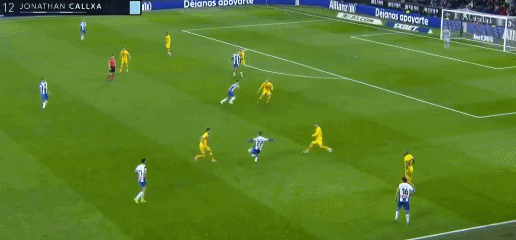 He told everybody that it was a joke, however, he should not say that in the current situation of him and the China national football team. They were in a chaotic after Marcello Lippi resigned from the managerial role, and Li Tie did not have much time to prove himself.
In terms of Feng Xiaoting, in the past, he used to have a trial with Ligue 1 club side FC Nantes. However, after seeing Feng Xiaoting play, scouts of the French club decided not to sign him.
After that, he failed to join Serie A side Siena in 2008. Feng Xiaoting said that he missed many opportunities to play football abroad in his career, so he was very happy when Wu Lei made it.